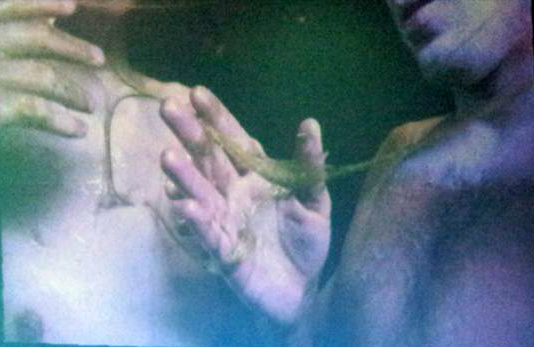 Sister, My Sister was a performance duet involving the mythic figures of Narcissus and Echo. Through mirroring, transformative ritual, gender performance, and fragmented narrative, Narcissus and Echo begin the quest for finding themselves within each other.
Live video mixing via Isadora was used to transition between live feeds and prerecorded content. Performers manipulated lipstick camera on stage.
Writen by and Directed by Marcus Pontello
Video Design and Live VJ by Dallas Wexler.
Highways Performance Space, Santa Monica, 2012